Our range of high-quality, delicious oils is the result of our experience, expertise, and carefully selected partnerships. You already enjoy our current selection of fine oils? Then keep an eye out for our new, extended range coming to the US in 2020!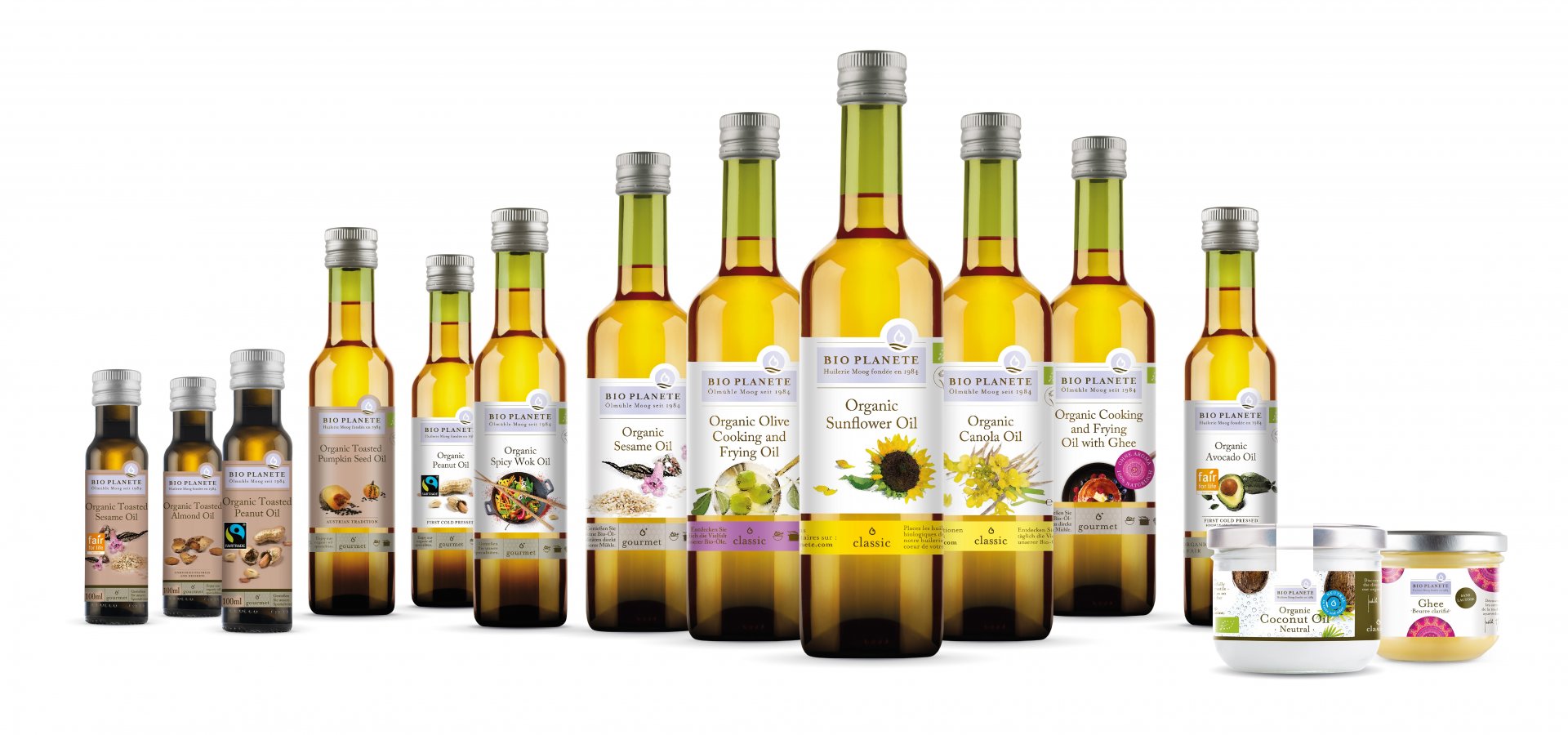 Culinary Oils
Our classic culinary oils are the foundation of our company and are ideal for everyday use. With this selection, you will discover the right oil for any culinary challenge. Every oil is precisely calculated for taste, smoke point and quality. From refined oils for high heat to unrefined oils for a deep rich flavor, the entire selection of BIO PLANÈTE oils will meet your most exacting culinary skills. Due to the naturally occurring healthy constituents, such as vitamin E, omega-3 and omega-6 fatty acids, these oils are the center of a balanced diet and the best for your overall well-being.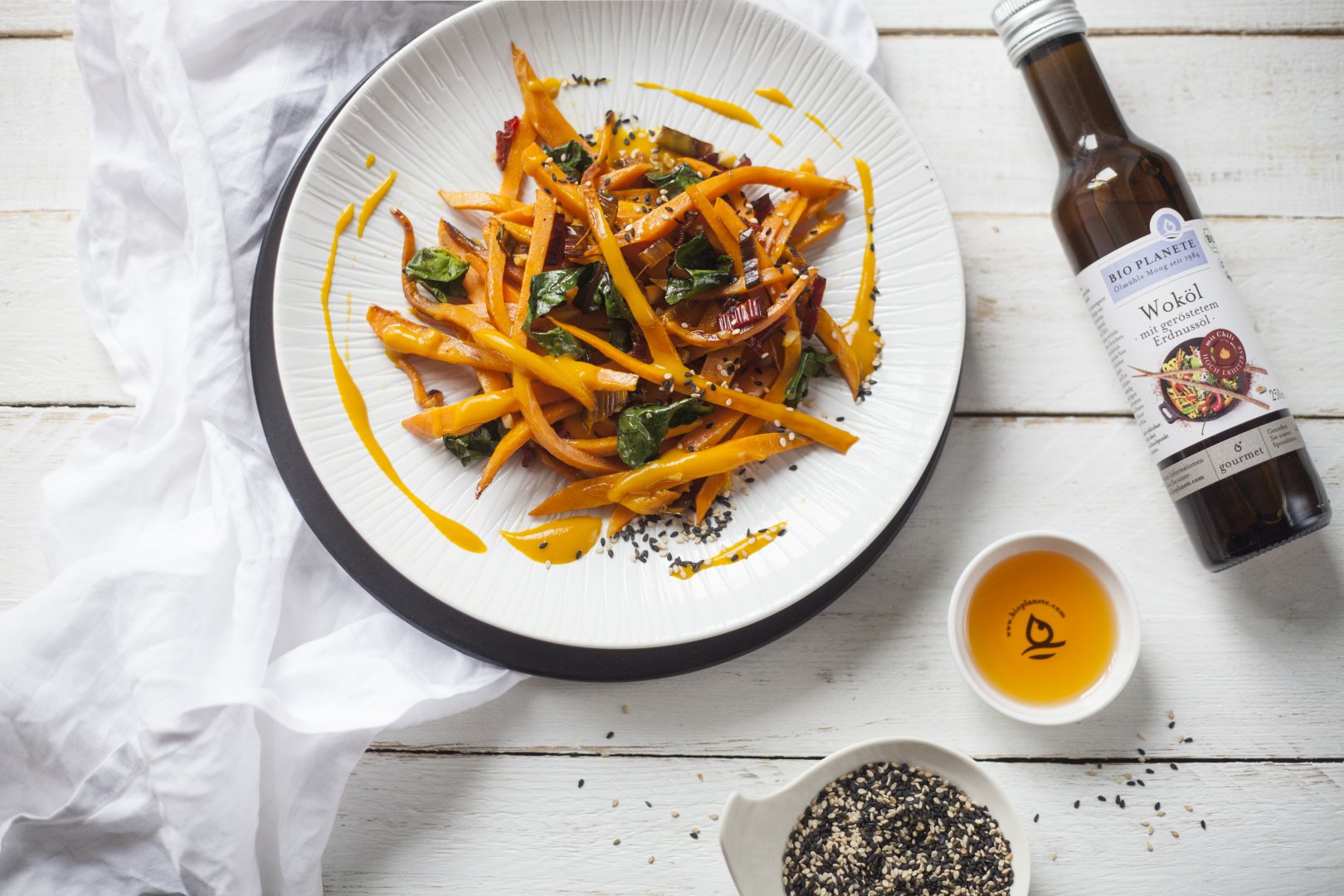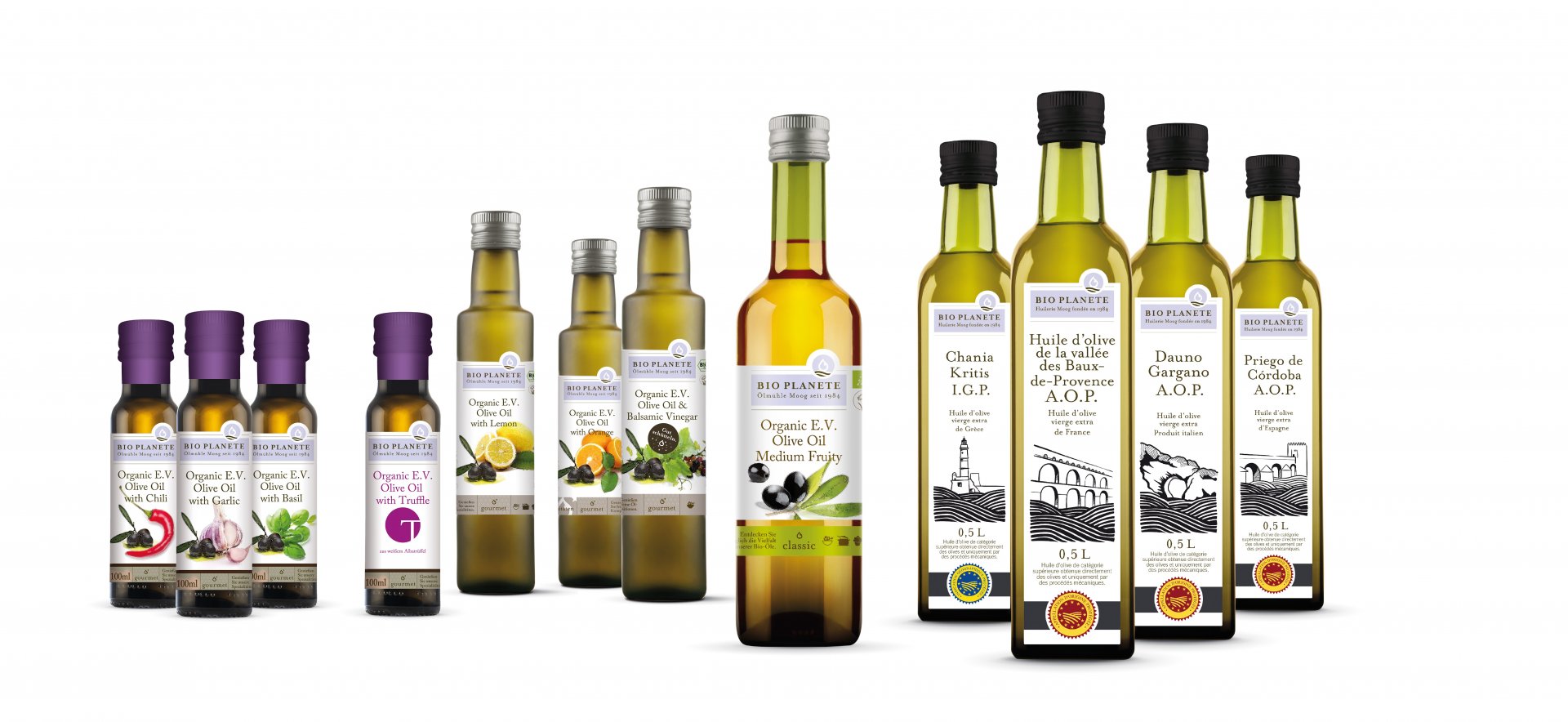 Olive Oils
Our olive oil selection offers a unique perspective of olive types and countries of origin. Each of the country-specific range of our olive oils are certified for their origin making them authentic representations of their ancient cultures. Because they carry the denomination of origin (DOP) you will know the exact region where these extra virgin oils were sourced. Moreover, each of these olive oils have unique and exciting tastes. For our flavored oils, we have taken these to a new level of excellence by pressing them together with organic orange, lemon, chili, basil, garlic or truffle to create a deep natural taste.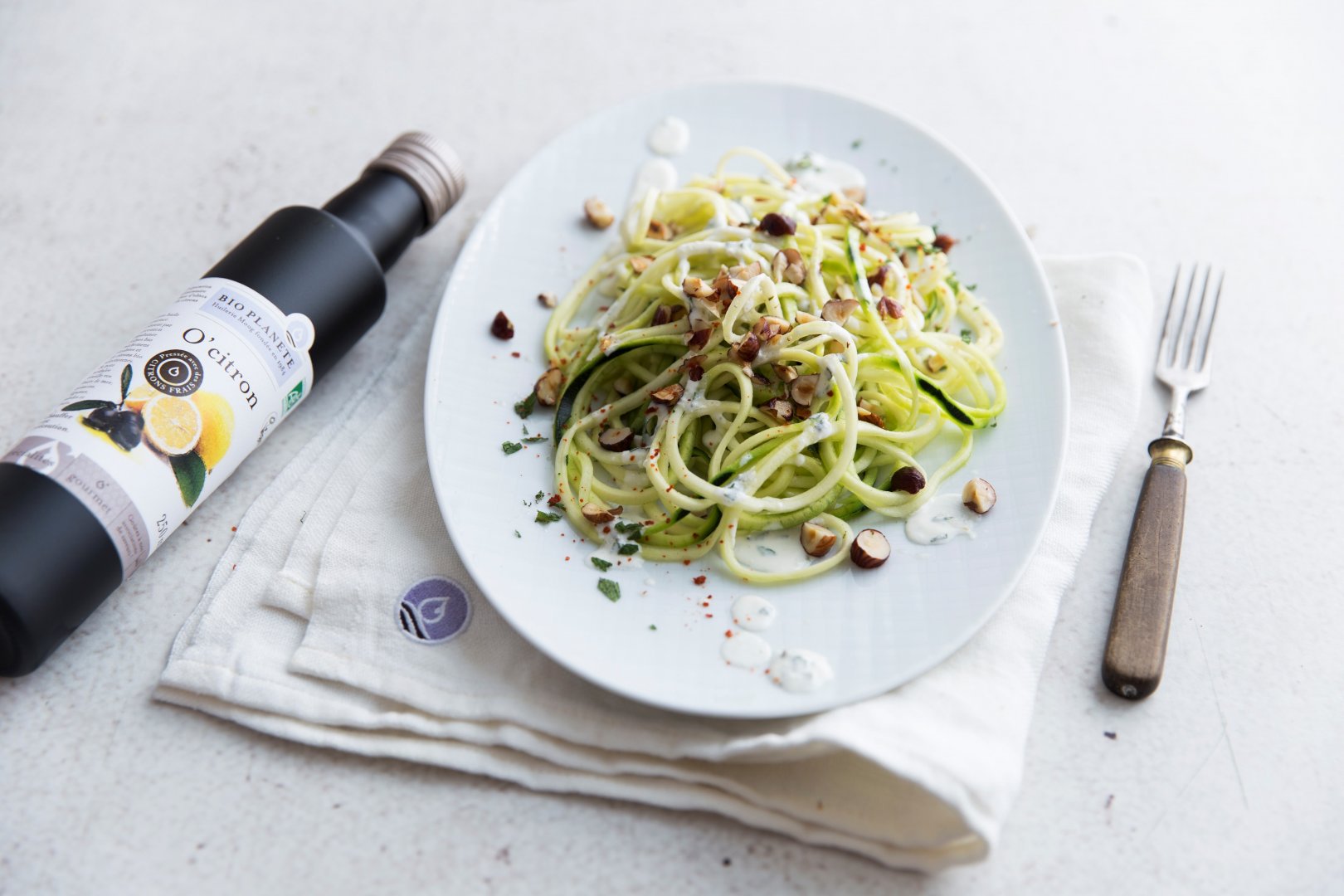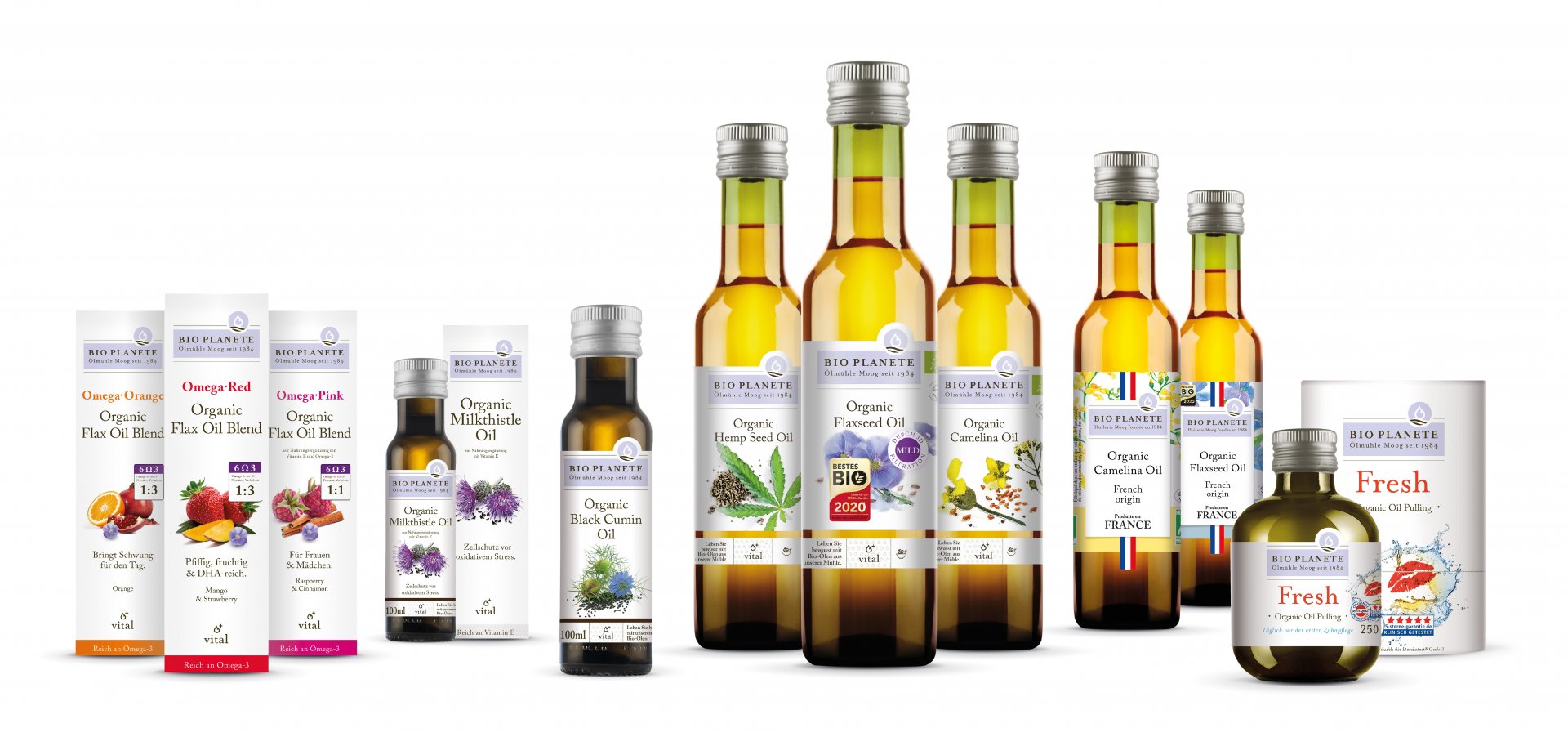 Vitality Oils
Discover the power of our virgin organic vitality oils, sourced from high-quality seeds bursting with natural health benefits. Thanks to their exceptionally high content of valuable omega fatty acids and their density of nutrients, even small amounts of the oils have profound effects on the body, mind, and overall well-being. This range is especially suitable for vegans, health-conscious gourmets and people with specific nutritional requirements.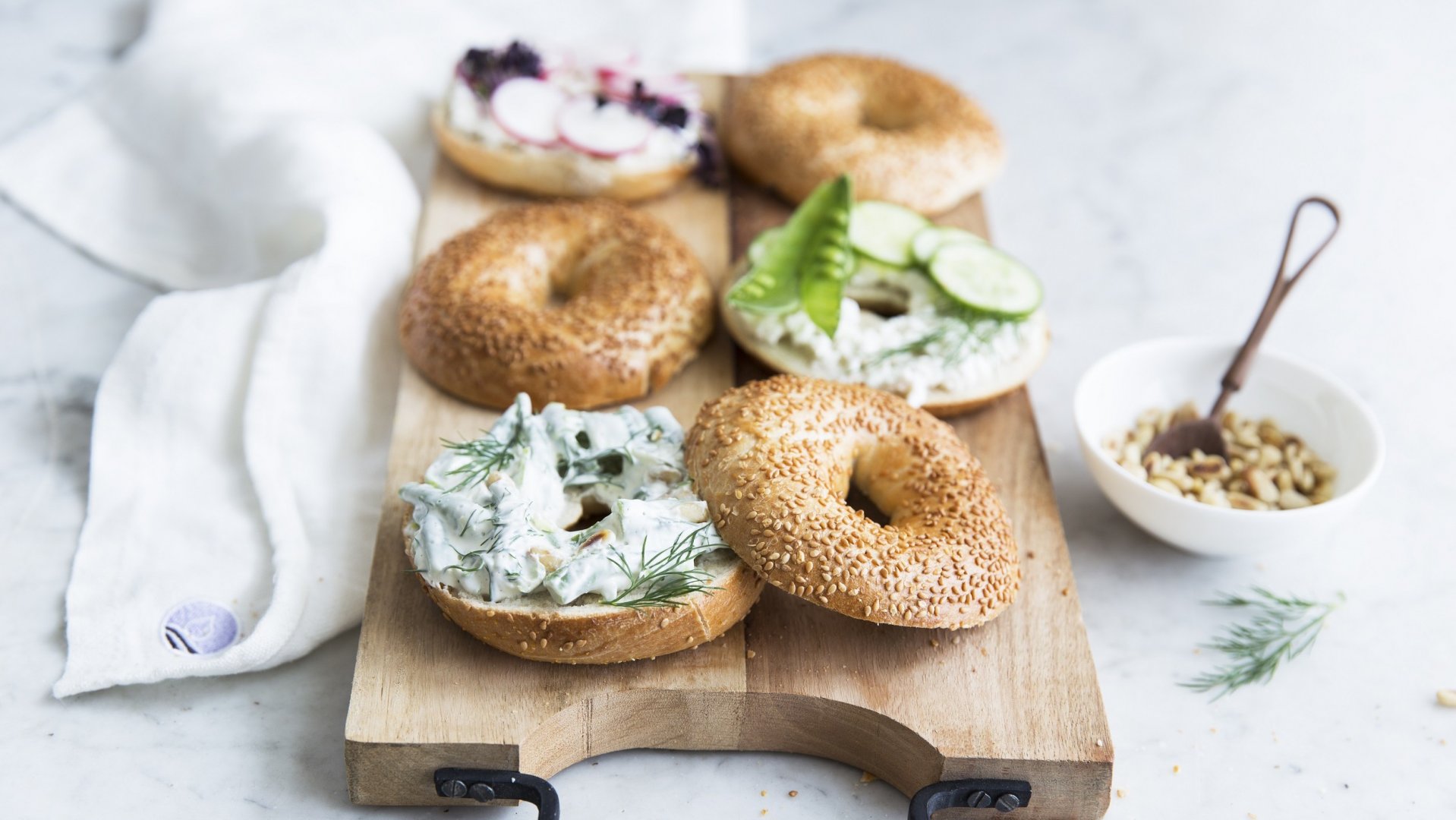 Do you have any questions, requests, or comments?
We are looking forward to your call or your email:
BIO PLANÈTE Huilerie F.J.Moog SAS
Nils-Michael Langenborg
Business Development
Phone: +1 707 484 9384
Email: nils-michael.langenborg@bioplanete.com