Real flavour from real ingredients
BIO PLANÈTE Seasoning oils are like a mini-break. Just a few drops bring the aroma and flavour of the Mediterranean coast to your home. To achieve this, we combine high-quality olive oil with fresh basil, garlic, chilli, orange and lemon to create exceptionally aromatic compositions. Fresh olives are cold-pressed with the organic ingredients immediately after being harvested. This gives our Seasoning oils a natural flavour which goes superbly with meat, fish and vegetable dishes, salads and desserts.

Garlic marinade – the classic choice for every barbecue season
Using lemon juice, ginger, soy sauce, BIO PLANÈTE Olive Oil & Garlic, salt, pepper and fresh coriander, you can create a wonderfully tasty barbecue marinade in no time. Our recipe provides exact information about quantities and the preparation steps for making a delicious summer salad with marinaded chicken.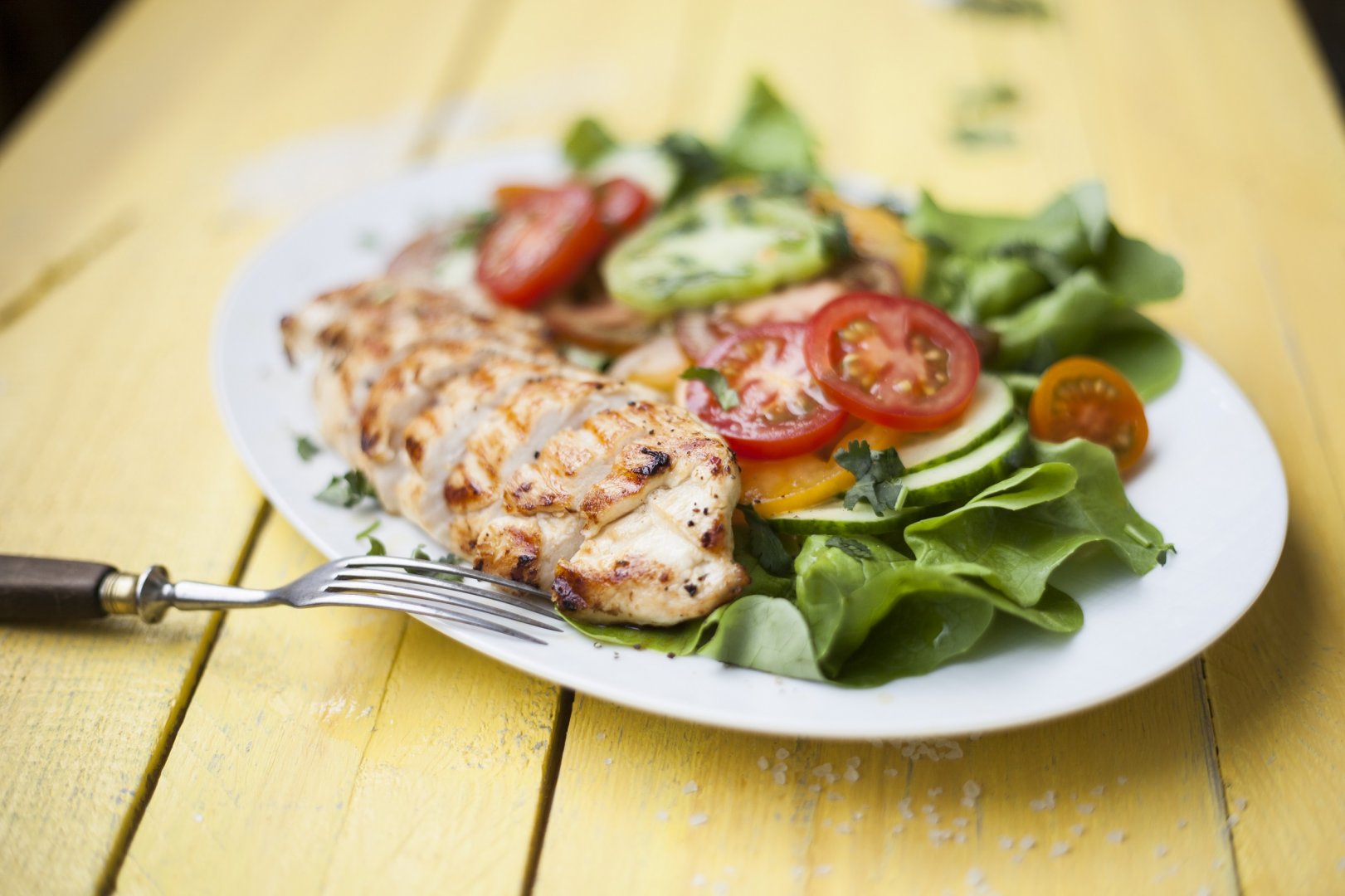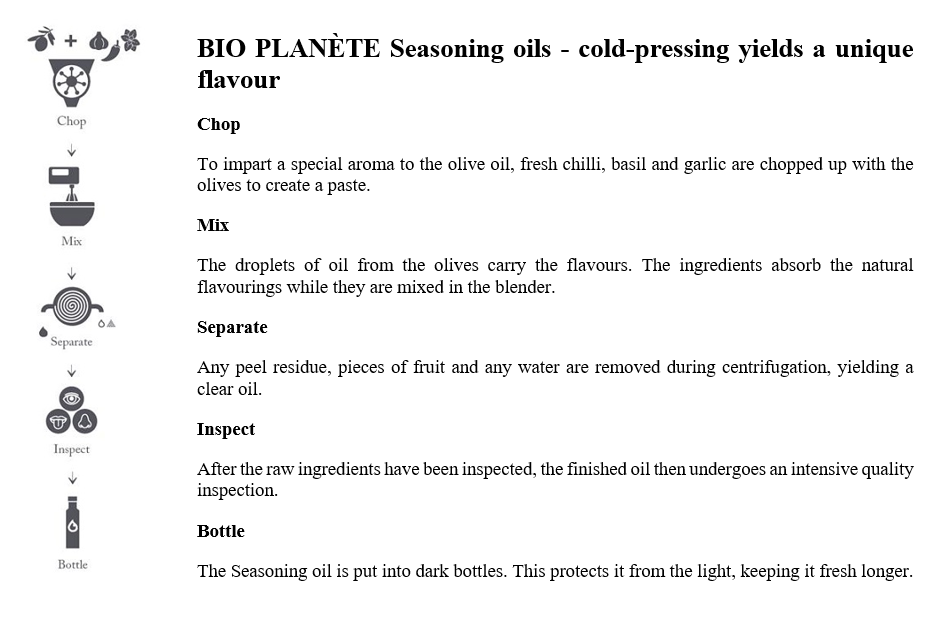 Maceration - not the same as cold-pressing
Literally translated, maceration means "leaching out". It is by using this special method, which differs from the cold-extraction method described above, that we make our popular
BIO PLANÈTE Olive Oil & Truffles.
To be more precise, we extract the flavours from fresh, Alba White truffles, enhancing them with our cold-pressed olive oil. To do this, we marinate fine slices of Italian truffle in the olive oil. The droplets of oil carry the flavours, absorbing the natural truffle aromas. A pure, clear oil with a distinctive flavour is obtained following the subsequent filtration process.

FAST & VEGGIE
Discover our "From all over the world" series, which we have developed especially for lovers of fast and vegan cuisine. With the tasty oils, we want to encourage the desire to cook, at the same time provide inspiration from all over the world for healthy dishes and offer an occasion to spontaneously gather family, friends and acquaintances for a meal together.
The oils of the "Taste the World" series were some of the first food products in Germany and France which have been rated with the Planet Score. For this eco-labelling, additional indicators are used alongside the life cycle assessment to better capture the environmental impact of food production. All oils in the series carry the Planet Score "A" Read more about the Planet Score.