BIO PLANÈTE
in the USA
March 19, 2019
Bonjour! We are BIO PLANÈTE – a tradition-rich oil mill from the south of France. For more than 35 years, we have been producing premium and healthy organic oils. From the very start, we have used our experience, expertise, and love for trade. Our vision is to further strengthen the symbiosis between organic farming and human mankind to obtain exceptionally tasting natural oils of the highest quality.
The way of thinking about ingredients and the origin of food has changed considerably over recent years. Today, organic food is more than just a trend. It is the response to a growing desire to live a long, concious and healthy life. For agriculture, it is a political-ideological reversal, about sustainable farming in harmony with nature. As an organic company, we have been living by these values since 1984, and now we also want to make our natural, organic oils, produced according to fair trade standards, available to the US.

Having a close relationship with suppliers and farmers is very important to company owner Judith Moog. Long-standing projects around the world are a testament to our dedication to transparency and fairness.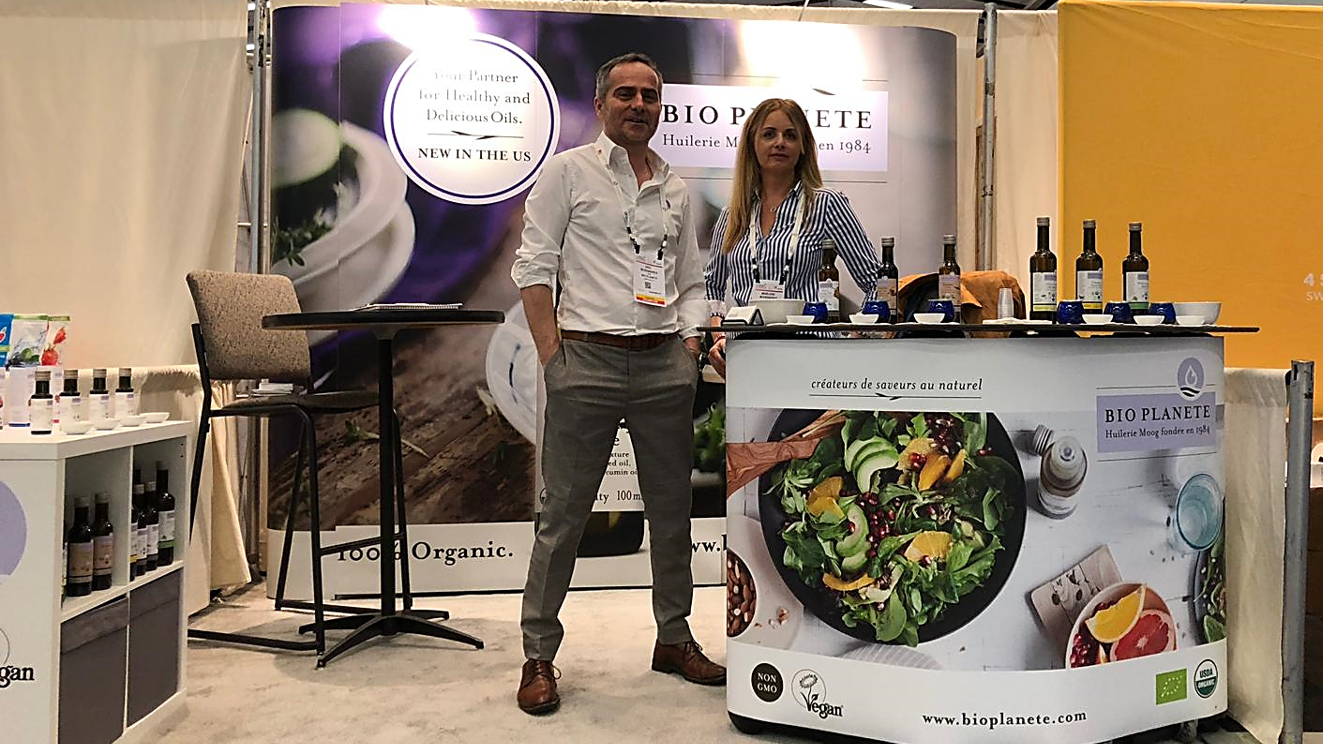 In Germany and France, we are already the market leader with our wide range of products. We obtain 70 different oils from carefully selected raw materials that are cold-pressed in a low-impact process. We are currently offering a selection of 13 high-quality oils in the US. The selection includes: Classic oils – The basis of a healthy cuisine and perfectly suited for daily use. Gourmet oils – For exquisite cuisine with fine, natural nuances in taste. Vitality oils – When regularly included in the diet, these oils contribute to general wellbeing due to their beneficial composition.

In March 2017, we presented our oils in the US for the first time at our BIO PLANÈTE booth at "Natural Expo West". Today, our products are already available at Le District.

Discover the wide variety of exquisite oils from BIO PLANÈTE!