We are Europe's first organic oil mill. Since 1984, we have been turning seeds, fruits, and nuts into healthy oils of pure taste and premium organic quality.
We are BIO PLANÈTE
BIO PLANÈTE stands for organic, passion and the finest pleasure. This drives around 140 employees from different departments to contribute to the company's success every day. Each individual is part of a greater whole. In this video, you will meet some of the people behind BIO PLANÈTE who make the brand what it is: a promise of quality. See for yourself.
BIO PLANÈTE promotes Planet Score
As the first organic oil mill in Europe, we promote standardised sustainable labelling for the entire EU, which acknowledges the services provided by organic agriculture and organic producers!

For us, Planet Score is currently the best and most honest method. That is why we are advocating the continued development of Planet Score. We are the first German company to have our products rated using Planet Score.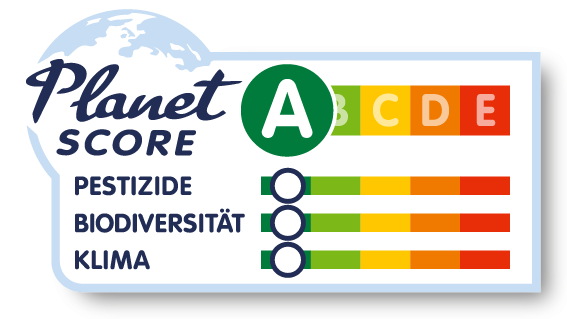 Fast & Veggie
Discover our "Taste the World" series that we have developed especially for fans of fast and vegan cuisine. With tasty oils, we want to arouse the desire for cooking, while at the same time provide inspiration from around the world for preparing healthy dishes – and offer an occasion to spontaneously bring together family, friends and acquaintances for a tasty meal.


»It is my motivation to contribute to establishing organic farming as a modern, but also as the only sustainable form of agriculture. We want to promote awareness of the fact that our food grows on the very fields we pass in our cars every day.«
- Judith Faller-Moog -