BIO PLANÈTE promotes Planet Score
27. September 2022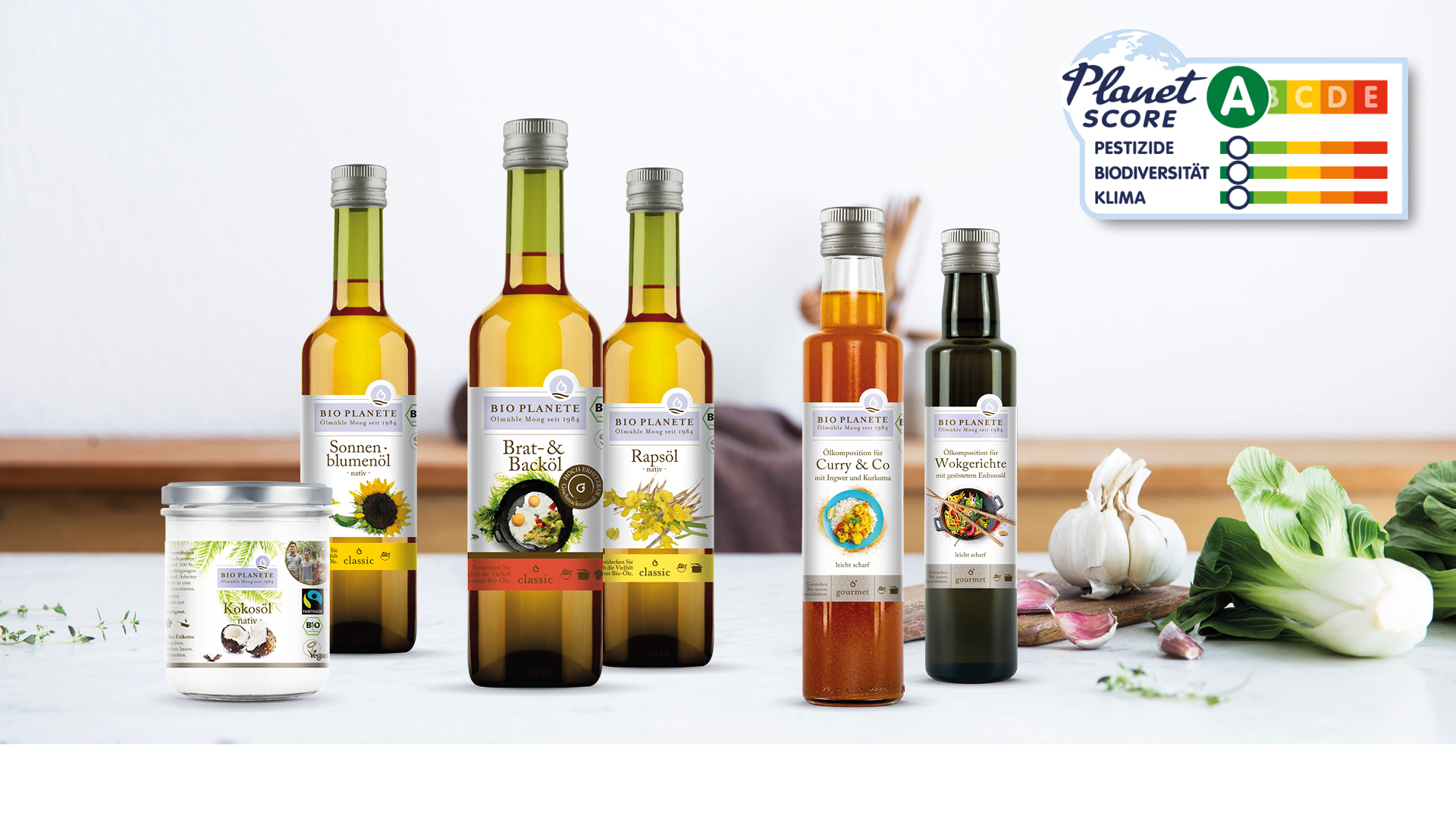 "Planet Score is a step in the right direction. For me, it's the best and most honest version of such a label to date", says Judith Moog about the current pilot phase for the new environmental labelling for food items in France.

The founder and owner of BIO PLANÈTE joined this test run with her brand and is now campaigning for the introduction of the environmental label in Germany too. As part of the European Commission's Green Deal, an environmental labelling system for foodstuffs will definitely be put in motion in the next few years. It has not yet been decided which one will be used. Initial experiences with Eco-Score, also developed in France, have shown how difficult it is to communicate transparently the impact foodstuffs and food manufacturing have on the environment.

The traffic light letter system which Nutri Score focuses on has been criticised in the organic sector in particular, since indicators such as the use of pesticides or the impact on biodiversity are insufficiently considered. Planet Score presents an alternative concept to Eco-Score. Along with life cycle assessment, additional indicators are used to determine the environmental impact of food production more effectively. Selected indications on the product also provide clear information, for instance with regard to animal welfare. BIO PLANÈTE is now testing Planet Score in Germany too, and will provide transparent information about the results, for example on their website.
Our Planet Score Products