Oils are not only carriers of aroma and flavor they also take on important functions in the human body and are indispensable in our kitchen.
Oils play the most important role as a building block for our cell membranes. They transport vitamins and minerals. They are an essential source of energy with over twice the energy per gram of either proteins or carbohydrates. They also supply the body with essential fatty acids, which it cannot form itself. In addition to carbohydrates and proteins, a balanced and healthy diet also includes fat - and above all an adequate supply of essential fats.
What is an oil?
Oils and fats consist of different fatty acids.
These are classified according to their structure: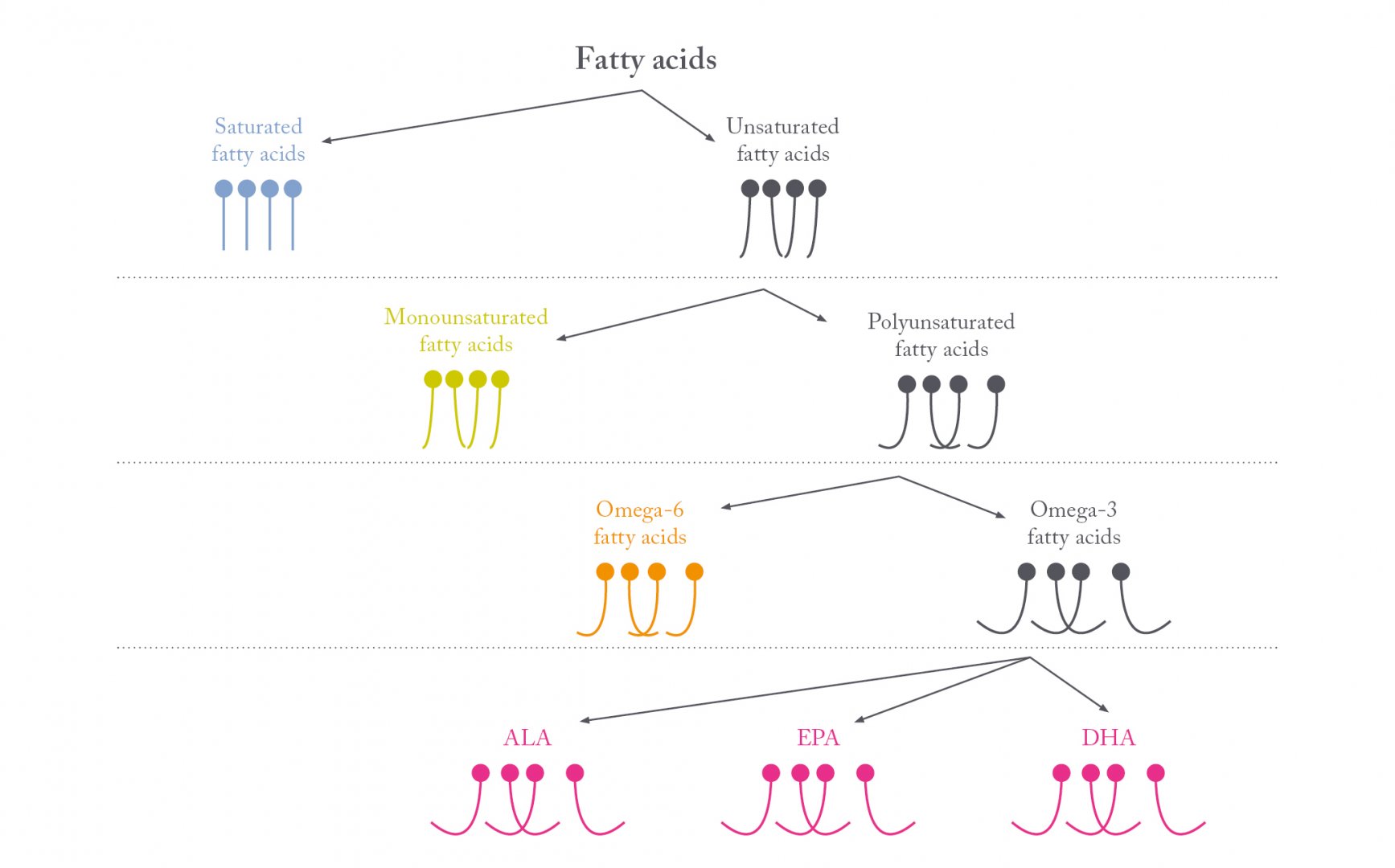 Polyunsaturated fatty acids are divided into omega-6 and omega-3 fatty acids. The main omega-6 fatty acids are linoleic acid (LA) and arachidonic acid. Alpha-linolenic acid (ALA), EPA and DHA belong to the group of omega-3 fatty acids.
Polyunsaturated fatty acids - omega-3 and omega-6 fatty acids - are less common in our diet than monounsaturated and saturated fatty acids. The human organism cannot produce these polyunsaturated fatty acids itself, which is why an adequate supply of omega-3 and omega-6 fatty acids is essential.
Polyunsaturated fatty acids are part of cell membranes, support brain function and aid in the formation of new nerve cells. So-called eicosanoids are formed from omega-6 and omega-3 fatty acids. The eicosanoids formed from the omega-3 fatty acid EPA reduce the risk of cardiovascular diseases and are anti-inflammatory.
Vegetable oils with the highest omega-3 content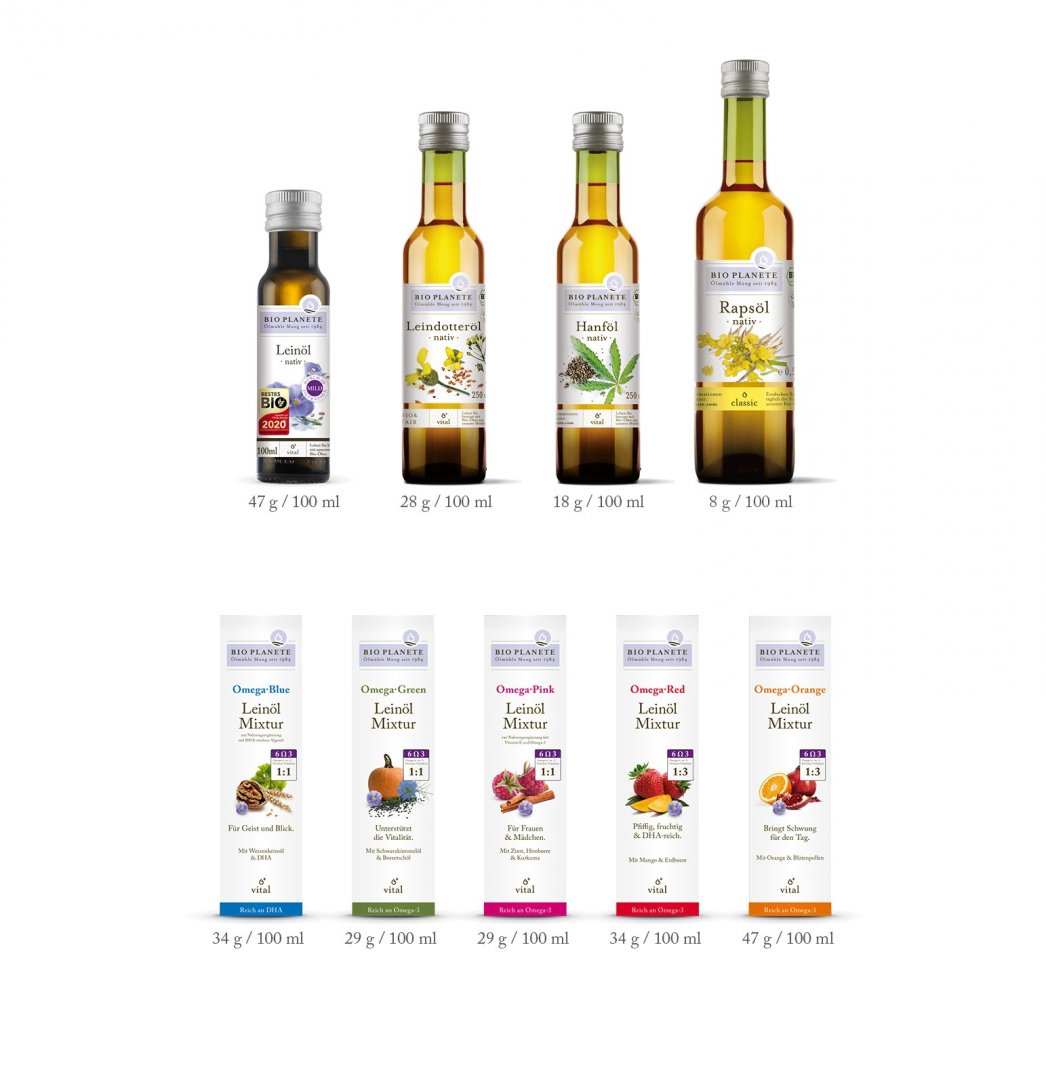 Where does omega-3 occur?
The most important food sources for omega-3 fatty acids are plant seeds and nuts (ALA), marine fish and micro-algae (EPA & DHA) as well as vegetable cooking oils such as flaxseed oil, hemp oil, chia oil and camelina oil. They all have a particularly high proportion of omega-3 fatty acids ((ALA).
What does the body need omega-3 for?
Omega-3 fatty acids are an essential part of the cell membrane. DHA is important for brain development, eye health and thinking. The eicosanoids formed from EPA contain inflammatory compounds and have positive effects on blood pressure and the immune system.
What is 3D filtration?
Our flaxseed oil has a pleasantly mild, slightly nutty taste. We achieve this through the unique 3D filtration we have developed: We use the three-dimensional structure (3D) of the protein components responsible for the bitterness in the flaxseed oil and filter them out. This filtration has no effect on the positive qualities of the oil.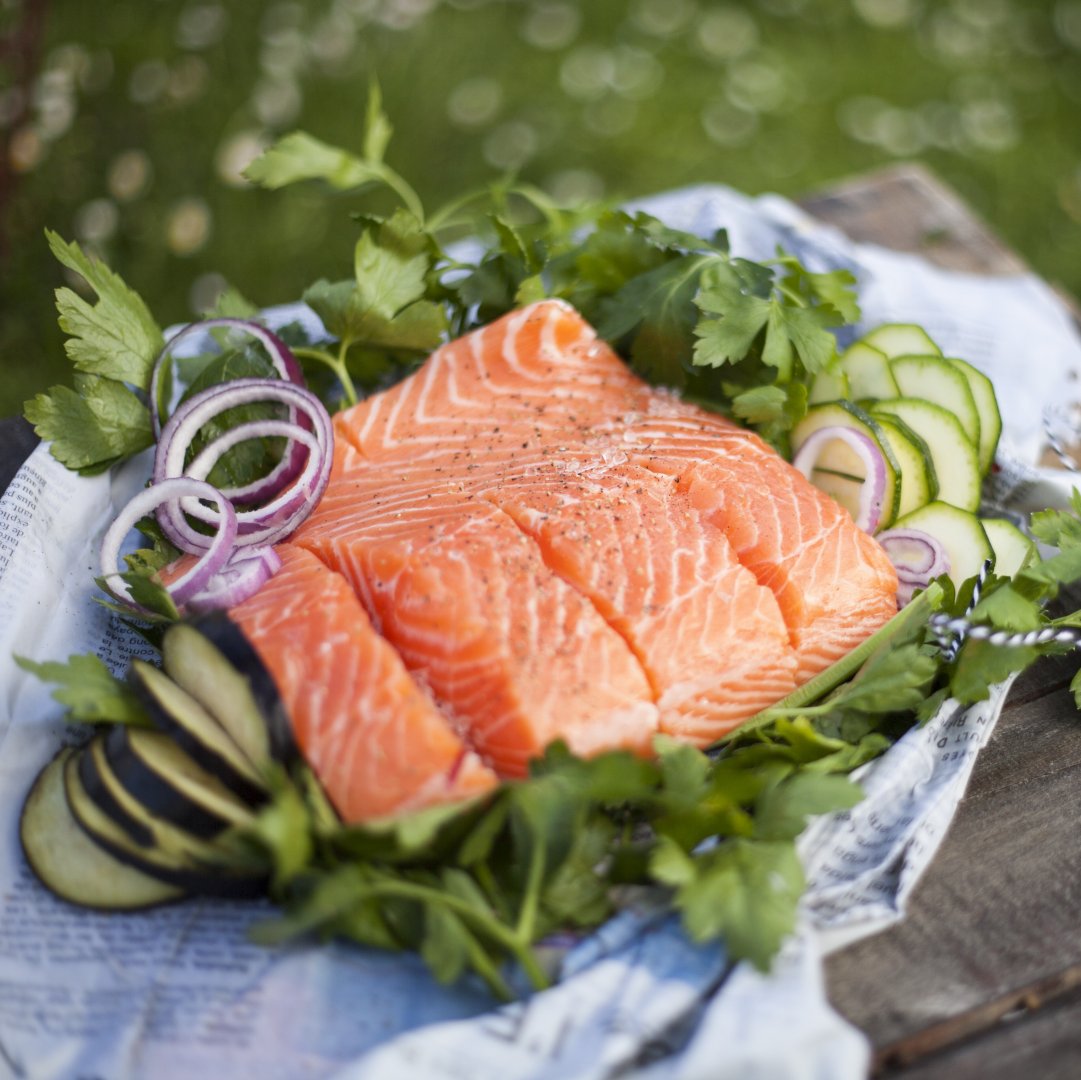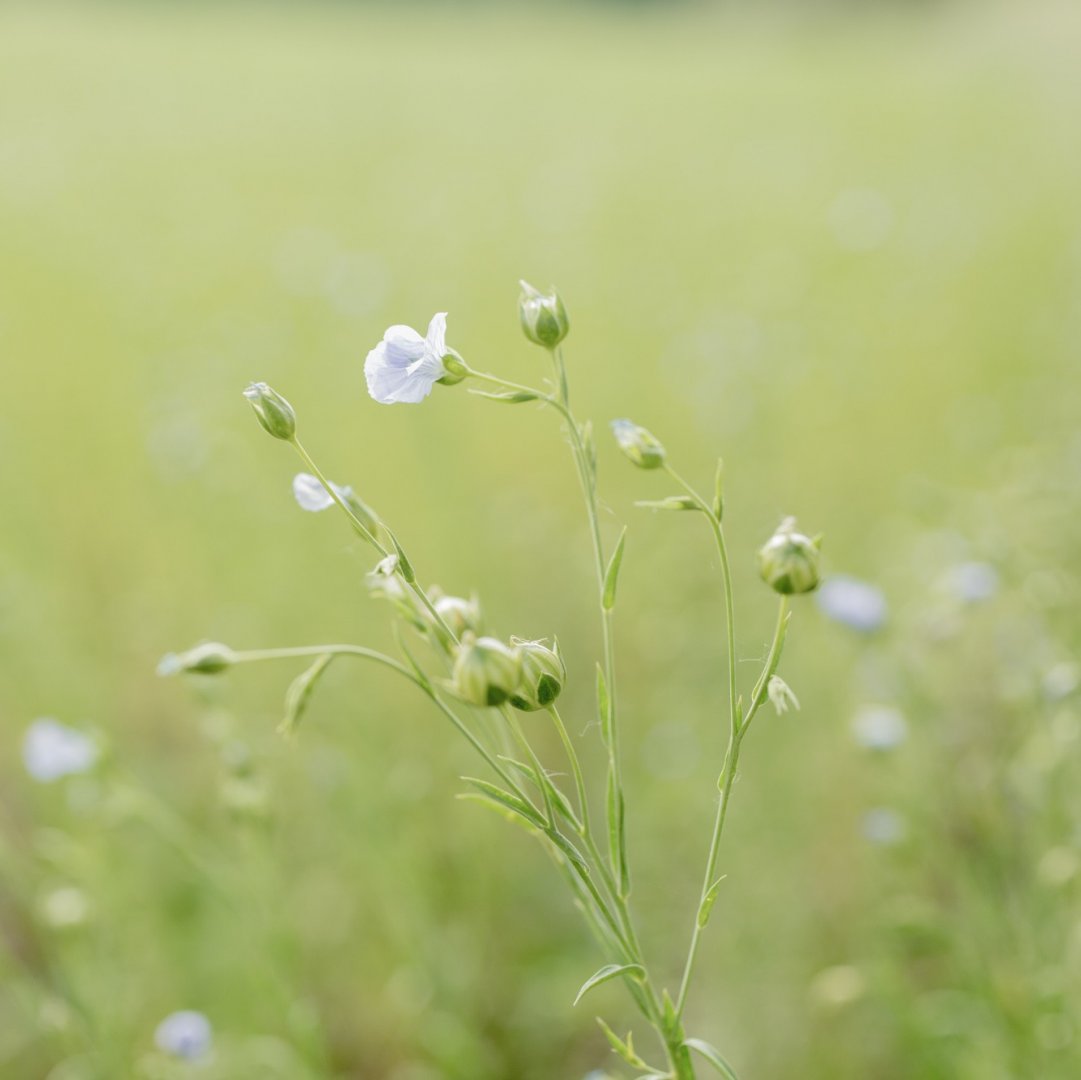 Our recommendations for storing and using Essential Fatty Acid oils.
Heat, oxygen and UV radiation impair the effects of omega-3 fatty acids. In order for them to have their full effect, we recommend these oils:

• Should never be heated
• Stored tightly closed and protected from light
• Kept in the refrigerator after opening and to be used promptly
The right ratio
Our daily diet provides omega-6 fatty acids in relation to omega-3 fatty acids of approx. 15: 1. Most nutritionists and physicians recommend a 5:1 ratio, so we need a lot more Omega-3 fats in our diets. BIO PLANÈTE oils are the ideal supplement to achieve the optimal ratio of omega-6 to omega-3 fatty acids in your daily diet.
Vegetable oils with a high omega-3 content