3D filtration process
The bitter taste of flaxseed oil arises shortly after the seeds are pressed and is caused by peptides (protein building blocks). In 3D filtration, its structure is used to de-bitter the oil using an innovative, three-dimensional filter matrix.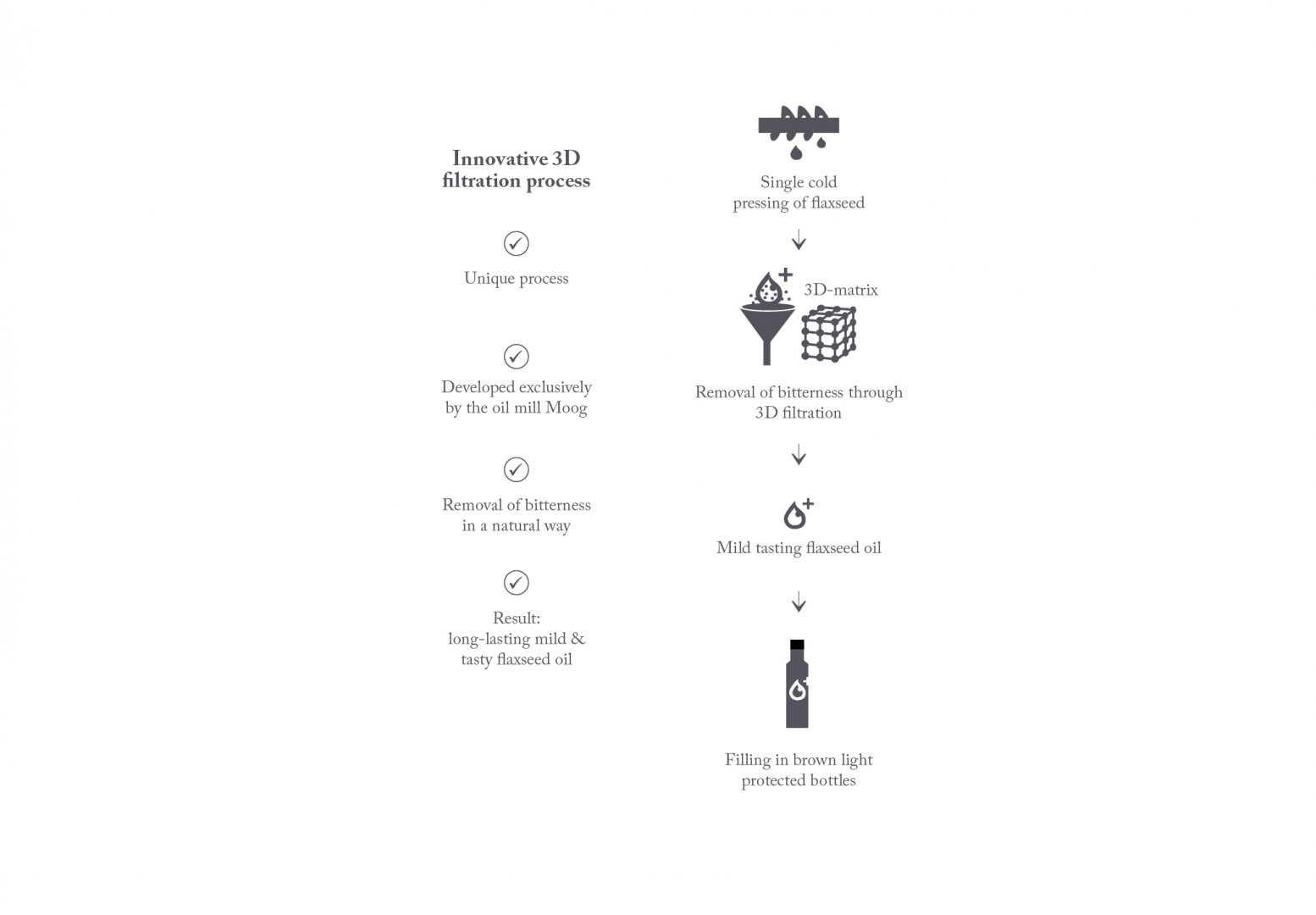 Flaxseed Oil- naturally unbitter thanks to 3D-filtration
The cold pressing and 3D filtration of our organic flaxseed oil preserves the nutritional benefits of the oil, while it naturally loses its bitterness. At 64 g per 100 ml, our flaxseed oil has a particularly high proportion of polyunsaturated fatty acids, which are essential for our human body.
With the five flaxseed oil blends, our "Omega Color" vitality series offers the right oil for everyone. Whether as a morning kick or as a dietary supplement throughout the day - our vitality oils provide you with necessary nutrients in a delicious way.