For 12 pieces
Ingredients
125 g peanuts
1-2 tbsp BIO PLANÈTE Peanut Oil Virgin
1 tsp agave syrup
200 g flour
50 g oat flakes
2 tsp baking powder
100 ml maple syrup
100 ml milk
1 egg
salt
Roast peanuts in a coated pan without oil, leave to cool.
Crush briefly in a food processor with a little salt and agave syrup.
Stir in the oil until the mixture is creamy. Preheat oven to 180 °C,
grease muffin tin. Mix flour, oat jam, baking powder and pinch of salt.
In a second bowl stir the peanut cream with maple syrup, milk, egg and a whisk until smooth.
Add the flour mixture quickly.
Fill dough into moulds and bake for 20-25 minutes.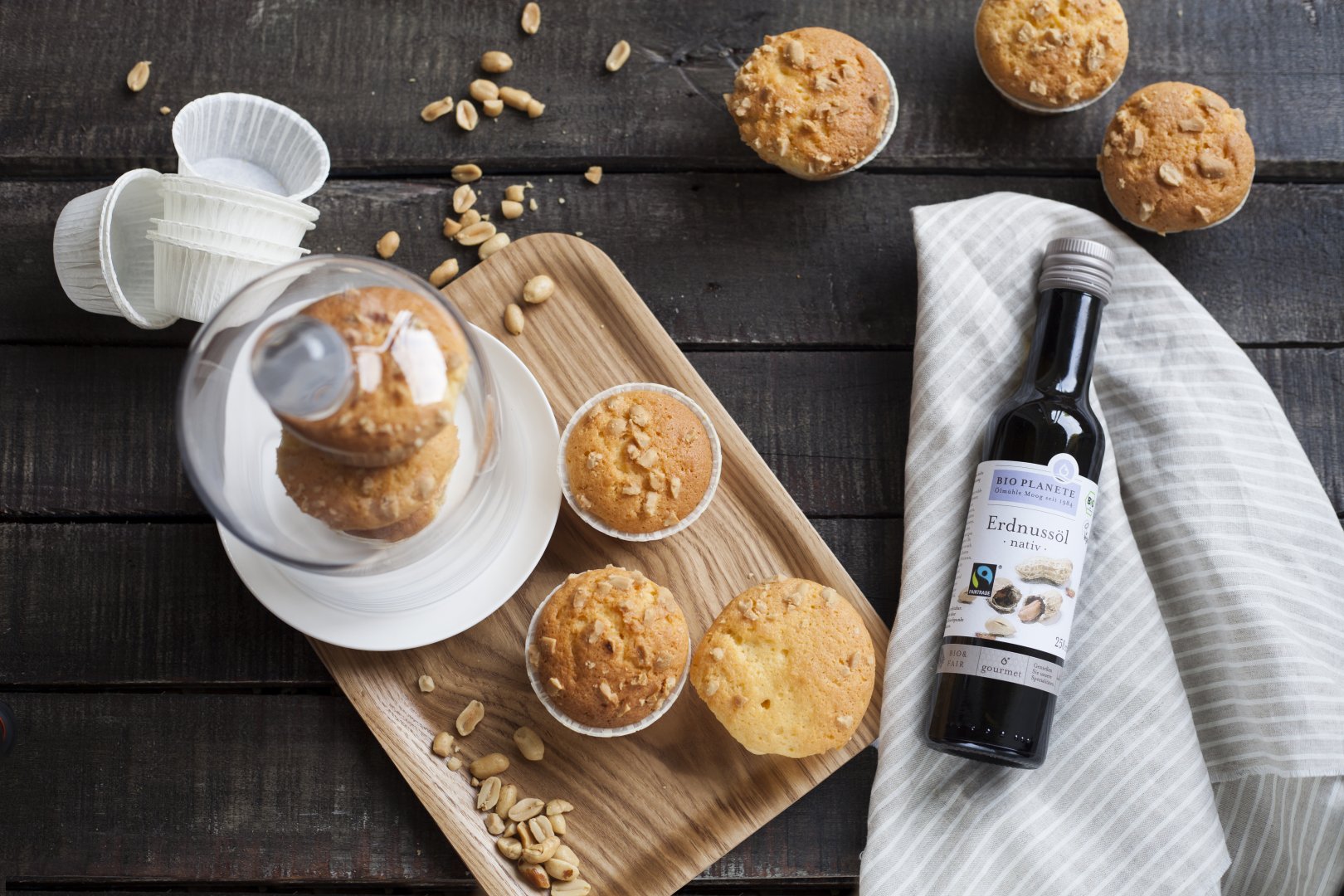 RECIPES YOU MAY ALSO LIKE