BIO PLANÈTE - new products 2021,
that can change our everyday life in a sustainable way
12. February 2021
The wonderful world of oils is extremely versatile and is even able to transform everyday moments into something extraordinary. For this reason, developing new products is so much more than just a job for us. All of our passion and know-how for high-quality organic oils are contained in them. We are proud to lift the curtain on our new products 2021:
BIO PLANÈTE series »Taste the World« for international cuisine.
With the new BIO PLANÈTE series »Taste the World«, we are starting a very special culinary journey. To quickly spice up Italian dishes, as it is popular in France for example, we have created the BIO PLANÈTE Oil Mixture for Pizza & Pasta.
This spicy mix of plant oils made with Sunflower Oil and Olive Oil with chili, aromatic herbs and dried tomatoes is wonderful as a topping for pizzas and pasta dishes, as a marinade for antipasti and vegetable chips, or for Mediterranean spreads. The solid herbs in the composition are an exclusive novelty for organic stores.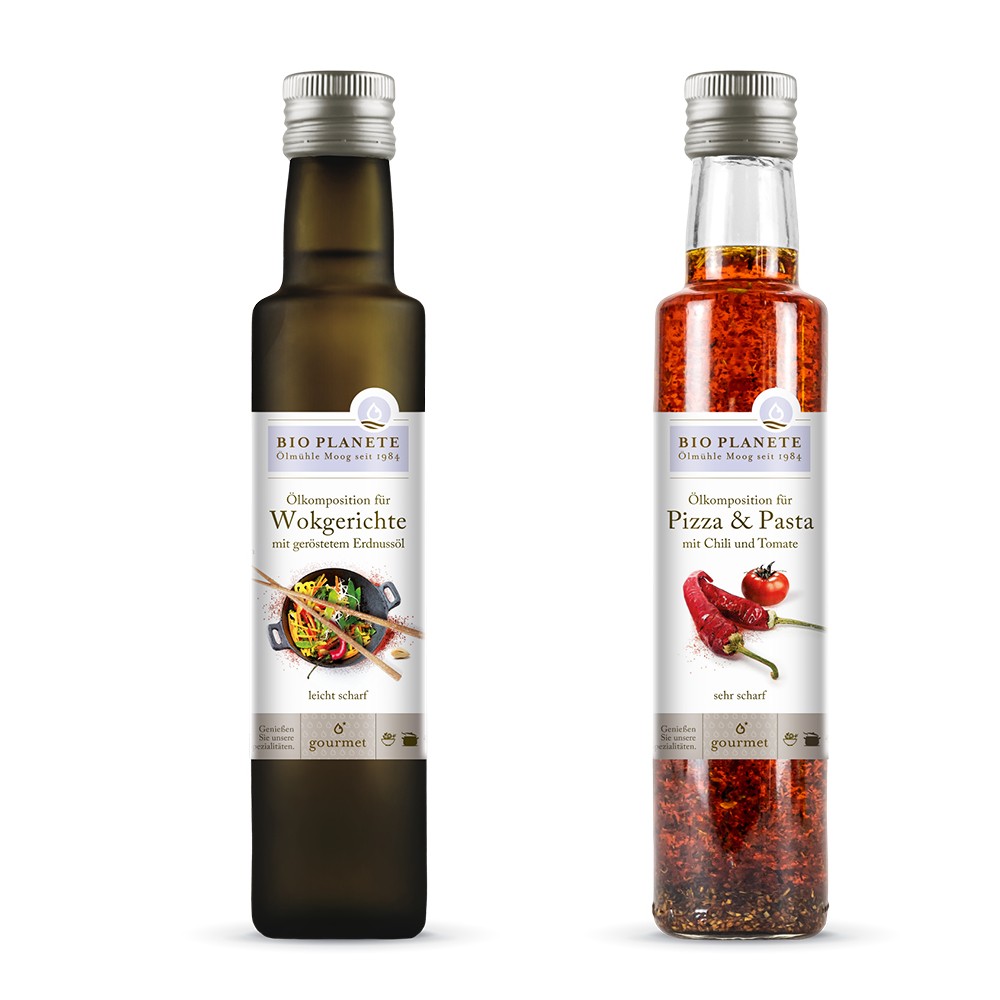 With the launch of the new oil series, our popular BIO PLANÈTE Wok Oil gets as Oil Mixture for Wok Dishes a new design.
The slightly hot combination of Sunflower Oil and toasted Peanut Oil lends Asian flair to stirfried vegetables, currys, tofu, or meat dishes, as well as salads and dips.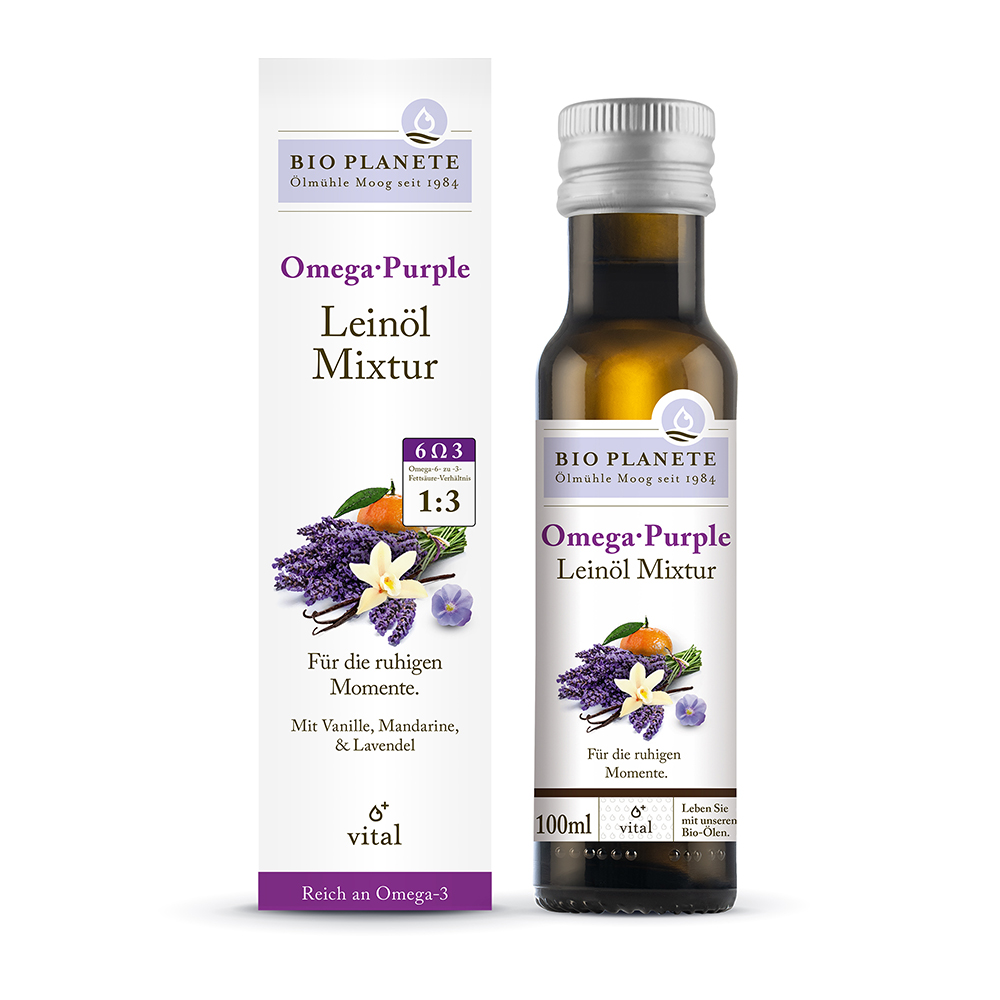 BIO PLANÈTE Omega Purple for calm moments.
The BIO PLANÈTE Omega Purple Flaxseed Oil Mixture completes our vitality line Omega Colour with another trendy product. The combination of non-bitter Flaxseed Oil with a touch of vanilla, mandarin, and lavender is perfect for the calm moments of the day, for example as an addition to a bedtime cup of tea or warm milk.
We have developed Omega Purple to meet the increasing demand for relaxation products and for health-conscious customers. For this reason, the inside panel of the package includes a relaxation exercise next to information about the production process.
BIO PLANÈTE Fresh & Fruity Oil Pulling Treatment for a pleasant feeling in
the mouth.
Oil pulling has long become a trend in Europe. Because of this, we have developed another new product, the BIO PLANÈTE Fresh & Fruity Oil Pulling Treatment, which is specifically tailored to health-conscious customers for whom other pulling oils are too strong or who have just started oil pulling. The mild and fruity mixture of Sunflower Oil and Sesame Oil with mint, turmeric, ginger, and mandarin is an innovation for organic stores.
With this launch, our popular Fresh Oil Pulling Treatment gets a new look. Going forward, we are foregoing packaging materials and measuring cups for both pulling oils.