BIO PLANÈTE is a finalist for the German Sustainability Award 2023
27. October 2022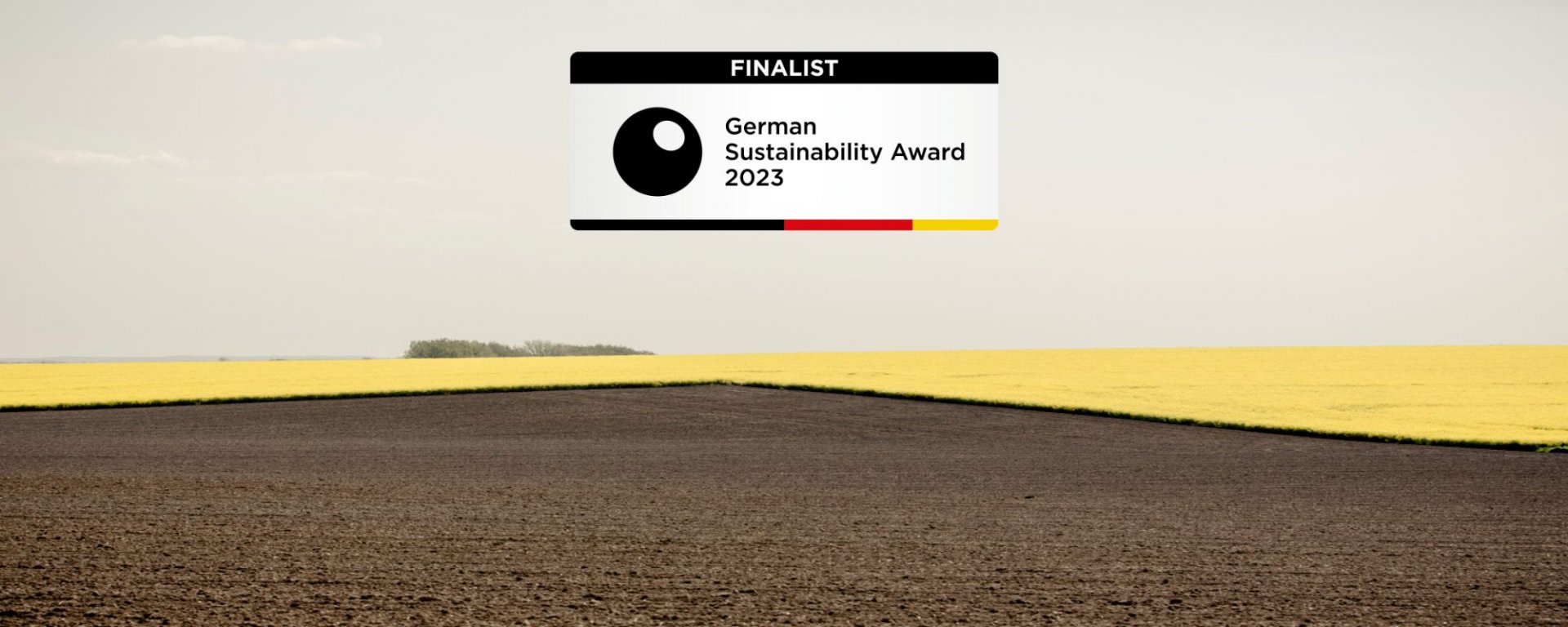 Oil Mill Moog with its BIO PLANÈTE brand is one of the finalists in the German Sustainability Award Company 2023. This was announced by the jury on 20 October 2022, after the German Sustainability Award Foundation nominated the company in the biodiversity category.
The jury for Europe's biggest award for ecological and social commitment includes Prof. Astrid Kiendler-Scharr, Chairwoman of the German Climate Consortium, Dr. Katharina Reuter, Managing Director of the German Sustainable Business Association, Olaf Tschimke, Chairman of NABU international, and Dr. Achim Dercks, Deputy Chairman of NABU. Chief Executive Officer of the Association of Chambers of Industry and Commerce.
According to their justification: "As a producer of organic oils, the company is aware of how important the preservation of biodiversity is for global agriculture and thus for the nutrition of humans and animals. This is why the company works every day with its farmers, partners and consumers to make a positive contribution to the environment and to society. Under the motto "Food changes the world", Oil Mill Moog does a lot of public relations work, launches educational programmes, supports research projects and promotes the cultivation of organic oilseeds in Germany. For almost 40 years now, Oil Mill Moog has been committed to organic agriculture and organic food and has also been raising awareness of the issue of biodiversity among the population through education."
"We do this because we are convinced that food changes the world", says Judith Moog, founder and owner of Oil Mill Moog and the BIO PLANÈTE brand. "We are very pleased that even more people share this opinion and that we are, therefore, among the finalists for the German Sustainability Award 2023."
The winners will be announced on 2 December, 2022, in the presence of German Chancellor Olaf Scholz.